ARCS® Illinois WON the chapter challenge at the ARCS® Foundation All Members Conference (AMC) in Washington, DC! Our chapter had the highest percentage of members (guests included) who made the trip to Washington to learn more about the organization at the National level and meet many impressive women from all of our chapters.
On Thursday evening, all members and guests at the conference had the rare opportunity to visit the US Supreme Court where we were greeted by Justice Anthony Kennedy in the Court's chamber and later enjoyed cocktails and hors d'oeuvres on the outside patios, followed by an elegant dinner in the Great Hall!
On the last evening of the conference, we had the pleasure of joining members and guests of ARCS® Metro Washington Chapter as they celebrated their 50th  anniversary!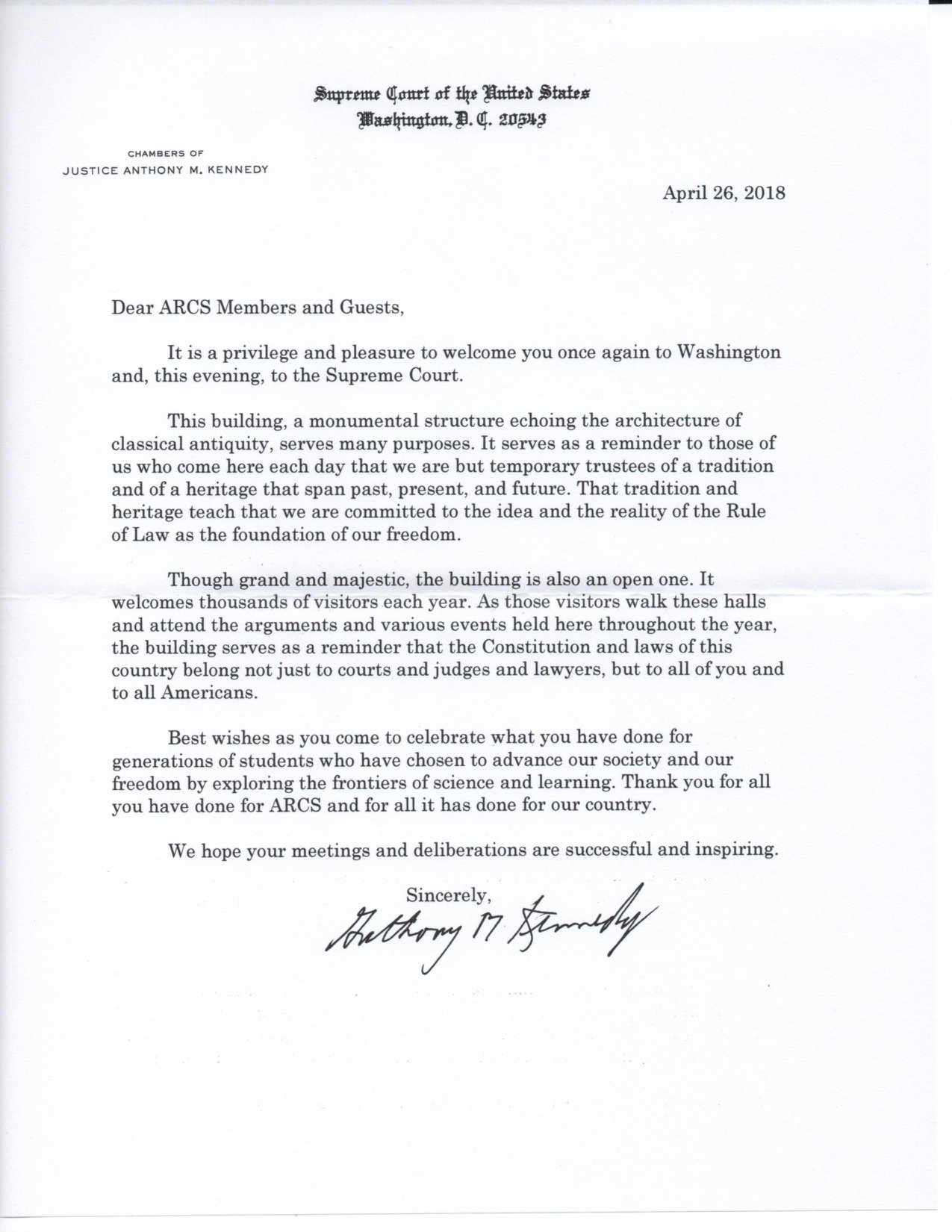 The AMC is an excellent way to honor the work our members do throughout the year and to celebrate the major impact ARCS® Foundation has across the country.