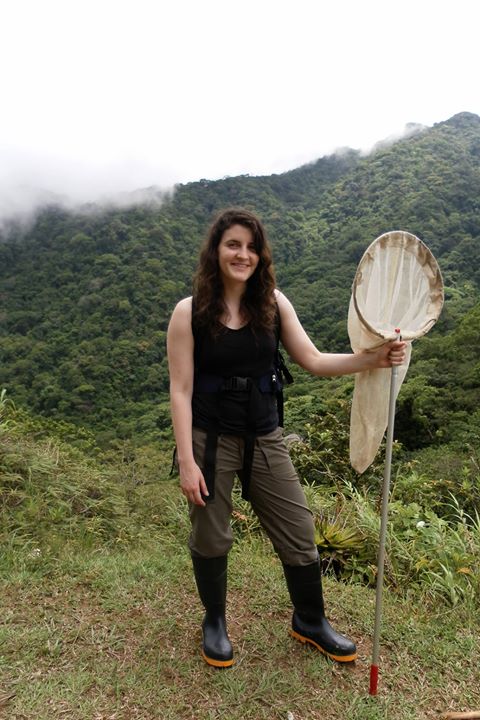 Michelle Duennes, 3rd year ARCS Foundation Scholar from the University of Illinois at Urbana-Champaign, is already an accepted member of the world-wide research community in entomology.  She is co-author of an article published in the May 2014 issue of the Biological Journal of the Linnean Society (the journal in which Charles Darwin and Alfred Russell Wallace first published their work).  The article details the findings of Michelle's "color pattern research" in bumble bees.
Michelle has brought attention to the world of bumble bees in her own distinctive manner not only through her research but also in a non-academic way.  As an officer of the Entomology Graduate Students Association (EGSA), she organized a successful film-festival with Chris Carter of the TV Show: The X-Files. Two thousand people attended "The Ins-X Files: The Truth About Insects is Out There."  Michelle has also been the event coordinator for National Pollinator Week for the last 5 years. 
Michelle
credits her ARCS Foundation Scholar Award as having made it possible for her to travel to Chiapas, Mexico last July where she studied the population genetics of the important pollinator, Bombus ephippiatus.
Having the extra money allowed Michelle to take a promising young graduate student along with her, thus broadening the impact of the ARCS Foundation Scholar Award.
In her spare time and to expend some of her boundless energy,

Michelle

skates for the Twin City Derby Girls of Champaign-Urbana under the name of "Polly Nator".  She has given Polly Nator her own life by making appearances at various university events.